We couldn't get any professional to do the job, so I tried to design new (better!) interface on my own. It looks ugly, but shows some general concept. Keep in mind that these are meant to REPLACE original tiny creature window.
All windows are 800x480, possibly with scrollbar or vertical scaling with higher resolution.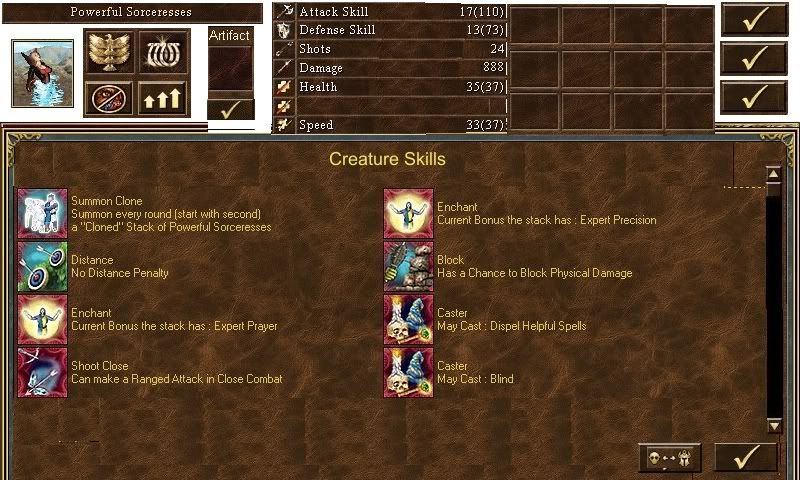 Default current skills info. Three buttons on the right allow choosing this view, stack experience details or exp tables respectively. Button under stack artifact allows to pass it to hero.
Skill window dispalys all (including basic) skills with description thanks to new bonus-to-string function. They are sorted by their origin, starting from basic to so special effects.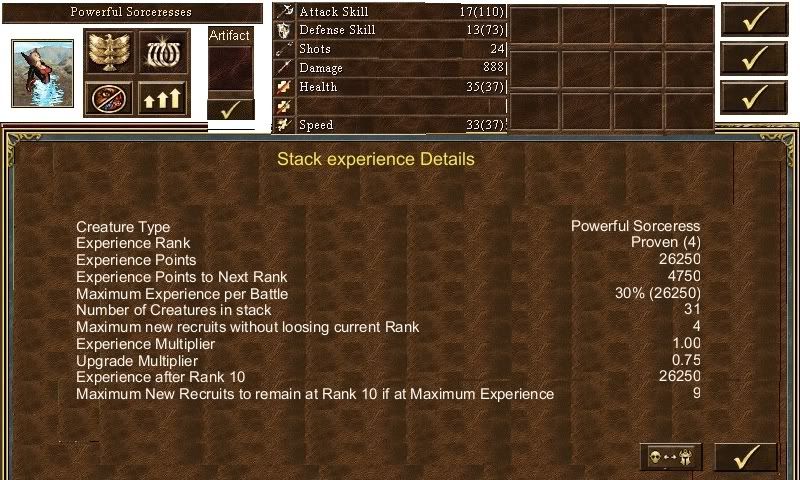 No more line wrapping. Last info may be superfluous and looks ugly anyway.

Exp tables are probably not that important as they are memorized after a while. Font is better and current level bonuses have bold text instead of poor frame.

Same window in battle. Notice 12 fields for spell effects. Right-side buttons are removed, replaced by single "quit" button.
Discuss.