Well, since I already posted some of my mockups at acidcave I guess it wouldn't hurt to do it here too.
For my project I'm creating most of the stuff in x2 version (1600x1200) of what Vcmi supports right now. While I am (probably) years away from any playable version there are also not so recently released Heroes III Hd which also have higher res graphics. So I think a mode that would allow double the size of current graphics in Vcmi could be useful not only for me. There are also some people from Vcmi mod team who started touching those files topic at polish acidcave
. Of course a scaller alghoritm would be nice here too so all that big graphics could get scalled down for smaller resolutions. For the current Sd content scalling it up ? I guess many people miss full screen battles / towns with sd.
Aside from that I guess full 32 bit png support for creature anims and adventure map is still missing ? (At least according to vcmi wiki) This would also be very nice to have

And so the last topic is 16:9. I was really disappointed that Ubisoft Hd version didn't support that. However Vcmi could do a better job, here are my mockups with use of graphics from HD edition :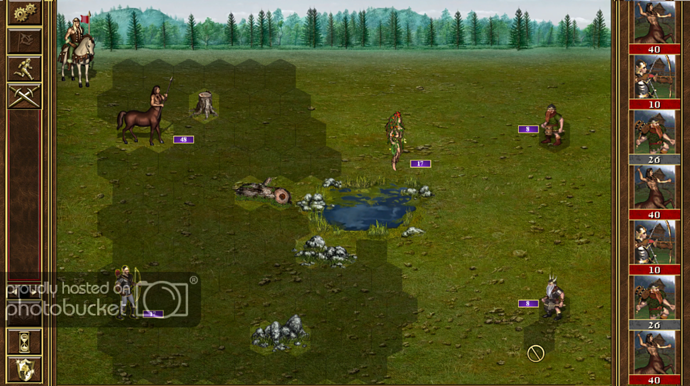 The same but with longer creatures queue (two rows):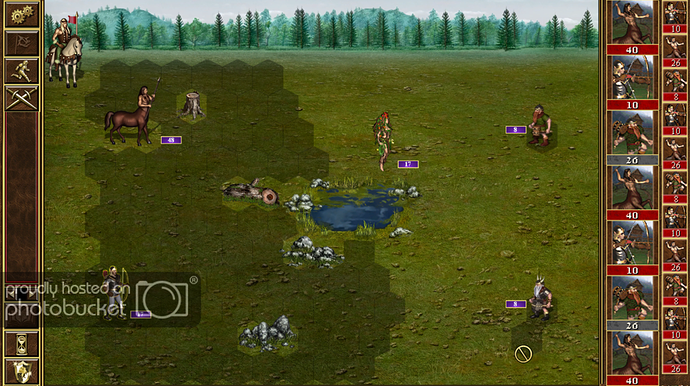 Town screen :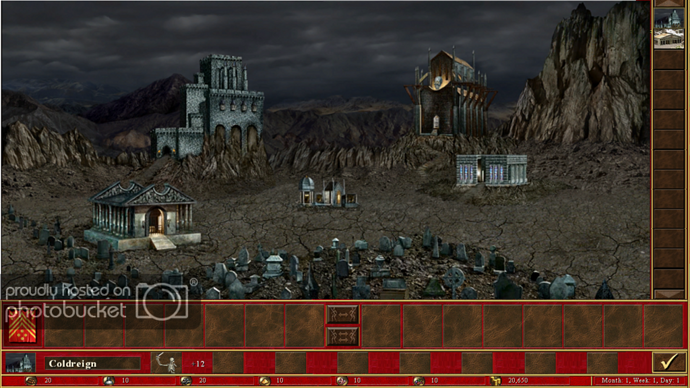 16:9 full screen support would be also beneficial to SD version (especially for android version). Generally every consumer laptop, smartphone, tablet or monitor these days is 16:9 so 4:3 is pretty much dead.