From wiki I see a lot of available mods - exactly 171 : https://wiki.vcmi.eu/Mod_list
It is also stated that "From 0.94 it is possible to download and install mods via VCMI launcher. This is preferred method to install mods.". However, on Launcher I see only limited number of mods - exacly 20 - probably from this repo link: http://download.vcmi.eu/mods/repository/repository.json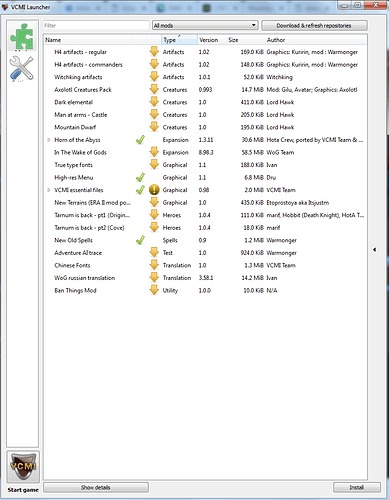 I would like to be able to install all those mods using Client - without a need to manually install them.
I assume those 20 are the most stable and I understand that, but still. Others should also have the possibility to be installed conveniently using UI - maybe with some stability indication eg. text / icon.
Maybe in section settings/repository I need to add a link to repo with those 171 mods - if so, please share a link with me and make it more clear in wiki.